Hello everyone!
Today, I have a special treat for you. My sister, Cortney, read and reviewed "Shadow Hand" by Anne Elisabeth Stengl for me today! I'll hand the reins over to her:
I recently finished a fantastic book by Anne Elisabeth Stengl. Shadow Hand is from her Tales of
Goldstone Wood series.
Here's a little about the book:
"
This is a story about blood.
And love.
And the many things that lie between.
By her father's wish, Lady Daylily is betrothed to the Prince of Southlands. Not the prince she loves,
handsome and dispossessed Lionheart, but his cousin, the awkward and foolish Prince Foxbrush. As her
wedding day dawns, Daylily flees into the dangerous Wilderlands, her only desire to vanish from living
memory.
But Foxbrush, determined to rescue his betrothed, pursues Daylily into a new world of magic and peril, a
world where vicious Faerie beasts hold sway, a world invaded by a lethal parasite.
A world that is hauntingly familiar.
"
My Thoughts:
The Idea:
I loved the idea for this story! It has a very unique twist that sets it apart from many other fantasy
books. I don't want to give the surprise away, but it ties together the past and present in a delightful
way!
I also really like the idea for the overall series. It is fantasy with the feel of a fairy tale and Christian
allegorical elements.
The Characters:
The two main characters, Foxbrush and Daylily have already been introduced in earlier books in the
series, but not necessarily in a positive light. I did like them in the earlier books, but I absolutely loved
them in this book!
In past books, Daylily was cold even to the point of being cruel, but she was always brave with a hidden
wild streak. This book further explored her character and her inner struggle between being the girl
everyone expects her to be and her true self.
Foxbrush always used to be a dandy, but I liked him for his love of reading and learning. In this book, he
was revealed to be much more than meets the eye.
Although the story is mainly about Foxbrush and Daylily, the book also focuses on many other
characters from other books in the series and some new characters as well. I felt like each one was
believable, and much of the humor came from some of the side characters (although Foxbrush's
reactions to his adventures were pretty funny, too!).
The Plot:
I could not stop reading! The story was full of action and all the characters' paths kept crossing and
interweaving perfectly to finally reach the grand conclusion.
The Setting:
The story was set mainly in the Southlands which is a part of the Goldstone Wood universe. The
storyline hopped between two key times in the history of the land.
Overall:
I absolutely loved this book! It is another great book in my favorite series. I would recommend it as a
great book to read, but I think that it would be best to read the other books in the series first. I think
that it would be possible to read and understand this book on its own, but it has many details that
connect to other books in the series, which I think make it much more enjoyable. I would say, if you
have time, read some of the other books first, and you'll be able to love this one even more!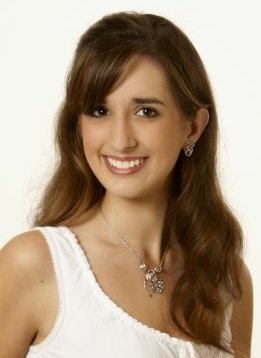 About the Author:
Anne Elisabeth is the award-winning author of the Tales of Goldstone Wood, a series of fantasy
adventure novels told in the classic Fairy Tale style. She is married to the handsome man she met at
fencing class and lives with him, a gaggle of cats, and one long-suffering dog in NC.
- See more at: http://anneelisabethstengl.blogspot.com/
Thanks Cortney! Didn't she write a nice review?